Recursos de Administración en Enterprise Architect
Managing the allocation of resources to the design and development of system components is an important and difficult task. Usually this task is moved out into a project management tool such as MS Project. Enterprise Architect allows the project manager or development manager the ability to assign resources directly to model elements and track progress over time. This facility should be used in conjunction with normal project management tools to provide a comprehensive tracking of development effort and progress.
How you allocate resources to your model is at your discretion - some managers may assign developers to use cases and track their progress against these. Others may use classes or components. Others may use all three. To add resourcing details to your model:
First define Project resources using the reference screens provided: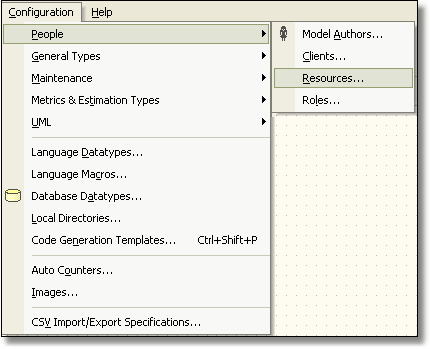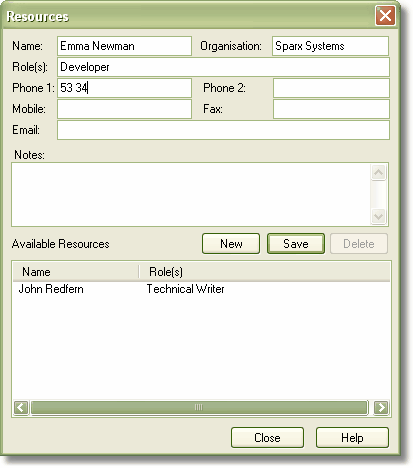 Once you have resources to allocate, right-click on the model element to assign resources to (eg. a Use Case). Select the Project Information->Projects, Metrics, and Resource Information option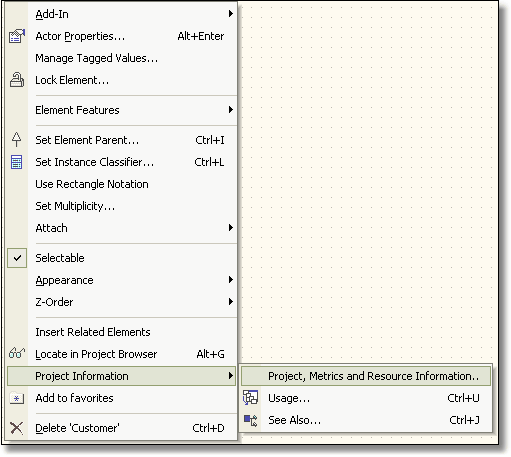 And fill in details on the Resource Allocation tab of the project information screen: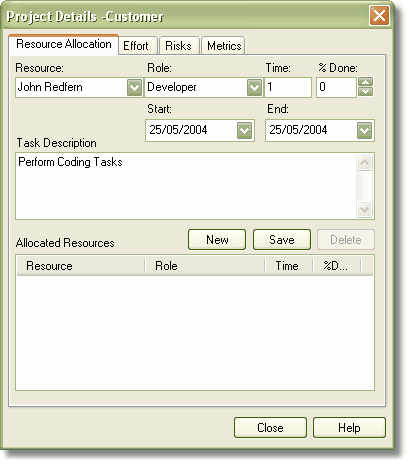 Once you have assigned resources to model elements, you may run a Resource Allocation report to see what progress has been made, who is allocated to what task & etc. Right-click on the package or view to view the documentation options, or navigate to Project-Documentation on the main menu.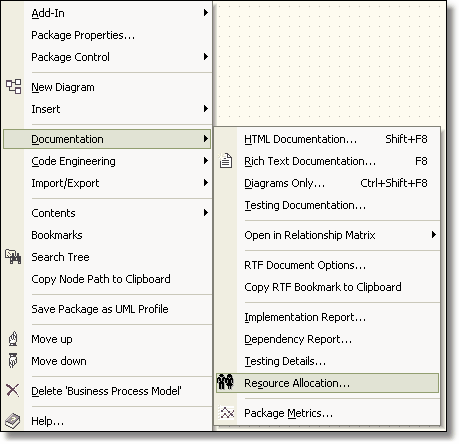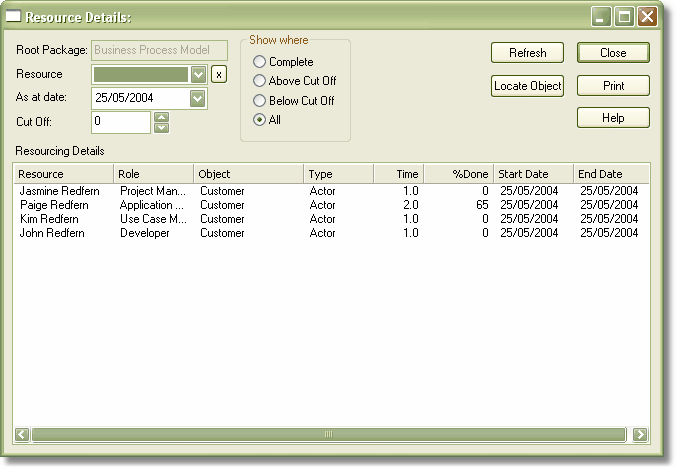 Tracking resources over the life of a project is an important part of delivering on time and to budget. Enterprise Architect supports this process by allowing you to assign and track resources at the model element level.